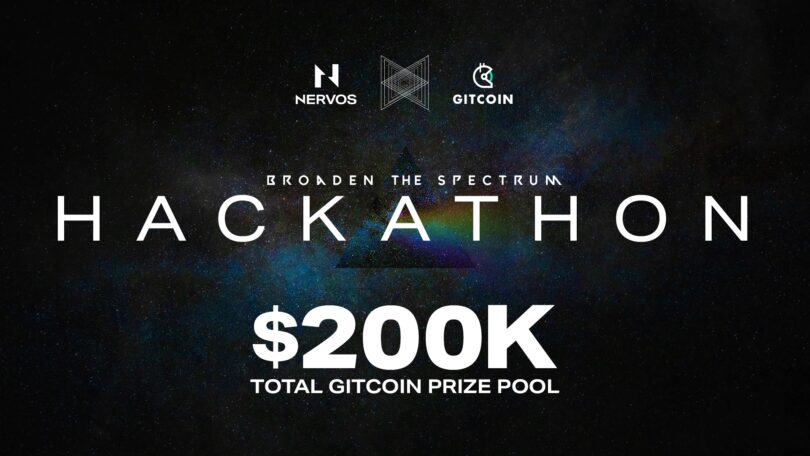 Friday, September 10, 2021 - 1:00am

to

Monday, October 11, 2021 - 1:00am
Nervos is proud to be partnering with Gitcoin on Nervos Hackathon: Broaden the Spectrum Part 2, a three-week virtual blockchain hackathon event featuring $150,000 in cash prizes!
You are invited to build on the Nervos Network's EVM (solidity) compatible cutting-edge layer two solution using the tools you already know and love!
Prizes:
Nervos Hackathon: Broaden the Spectrum features a total of $150,000 USD in cash prizes:
First prize: 1 first prize of $40,000 in CKB
Second prize: 2 second prizes of $20,000 in CKB
Third prize: 5 third prizes of $10,000 in CKB
Honorable Mention: 10 prizes of $2,000 in CKB
Hackathon Theme: Defi!
Date: Sept 10th - Oct 11th, 2021
Place: Online
Join: https://gitcoin.co/hackathon/nervos?
Support: https://discord.com/invite/AqGTUE9
Prerequisites: None (not required to participate in part 1)
Join us on discord to brainstorm ideas, chat with other developers, cheer on teams, or help you find your very own team!
Not ready to develop but want to participate in the fun? Stay tuned to the Nervos Network discord channel for an upcoming list of free web 3.0 developer workshops live streaming on youtube, swag prizes, and online community games.