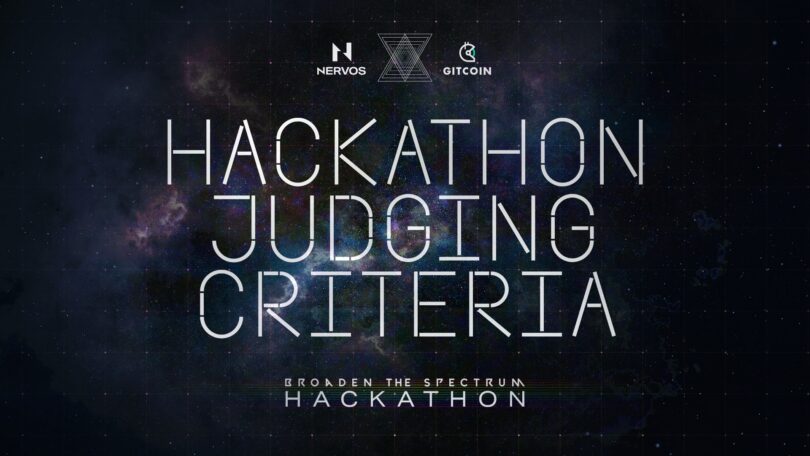 Friday, September 10, 2021 - 1:00am

to

Monday, October 11, 2021 - 1:00am
Hackathon Theme
The hackathon theme has been announced! The theme is Defi. While following the theme is not required, it is worth 5 points in the judging criteria.
Judging Criteria
Each submitted project will be judged by a panel of nine judges. Projects will be scored by the following criteria:
Theme fit
Originality & innovation
Ease of use (UI/UX)
Sustainability (marketplace viability)
Technical complexity
Level of completion
Each category gets a score between 0 - 5, with a maximum total score of 30.
Rules
Coding may not begin before Sept 10th, 2021, 5PM UTC
Any open-source smart contract project can be used as the starting point. However, this must be fully disclosed to the judges so they can see how much work was performed during the competition. This information is disclosed during the submission process.
Projects will be reviewed by a panel of judges. Judges reserve the right to reject a project if they determine any rules or submissions requirements have been broken.
Projects are not required to be open-sourced, but the complete source code must be available to the judges. If the judges are not able to view the code, the submission will be considered incomplete.
Teams may not collaborate and share code during the competition with other teams.
All projects must be submitted by the deadline: October 6th, 11:59 PM UTC, 2021
All participants must be 18 years or older.
Nervos Network employees may not participate in the hackathon.
Submission Requirements
Submissions must be available to the judges and deployed live on the Aggron testnet, with links provided
Sufficient documentation is required in english to compile and deploy the application
A demo video (5-10 minutes) must be submitted explaining the project and how to use it
Team size must be disclosed on submission (or request)
Any projects used as a starting point must be disclosed (and open source).
Submissions must be made through the Start With Nervos website and will open in the second week of the hackathon.