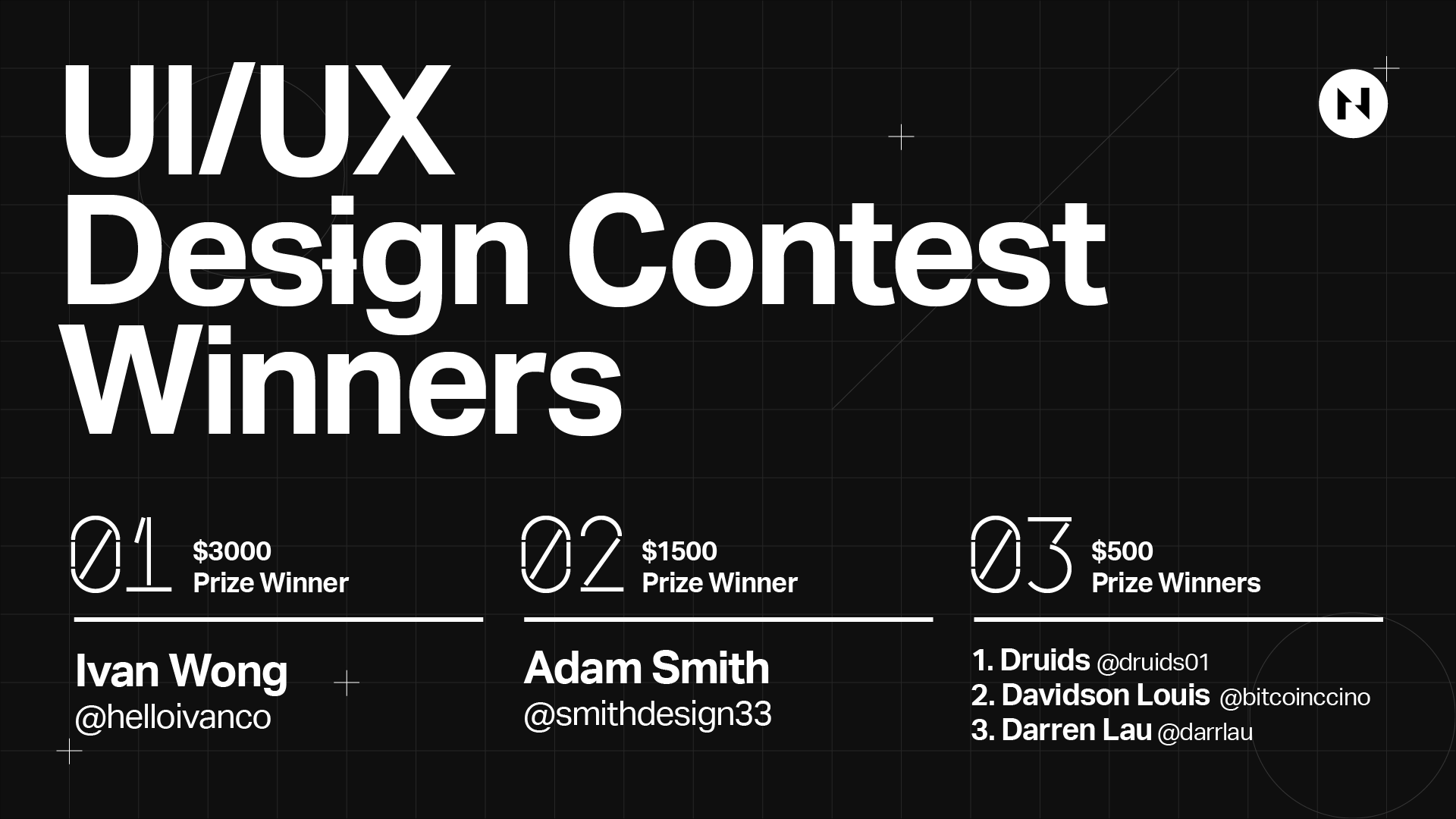 Friday, November 12, 2021 - 5:30pm

to

Friday, November 19, 2021 - 5:30pm
In light of the Nervos Network's recent launch of the Ethereum Force Bridge, an open-source cross-chain and major step in Nervos' interoperability 2.0 plan, the Nervos Developer Relations team held an official UI/UX Design Contest for our upcoming updated Force Bridge frontend!
The team received an astonishing number of impressive submissions with incredible, thoughtful designs. We thoroughly enjoyed going through each and every design with great care, consideration, and appreciation.
Therefore, we want to express our deepest thanks to every one of our community members who submitted their designs, as well as those who helped choose the winner in our community vote on YouTube! Check out the top designs chosen by our team for community voting here: https://www.youtube.com/watch?v=V3L6Jh-nV3E
We would like to congratulate the following winners of the official Nervos Network UI/UX Force Bridge Design Contest!
Third Place: $500 Prize Winners
Kylee's (Community Manager at Nervos) Champion
Druids
Twitter: @druids01
Ahrom's (Graphic Designer at Nervos) Champion
Davidson Louis
Twitter: @bitcoinccino
Chris's (Defi Product Manager at Nervos) Champion
Darren Lau
Twitter: @darrlau
Second Place: $1500 Prize Winner
Jordan's (Senior Software Engineer at Nervos) Champion
Adam Smith
Twitter: @smithdesign33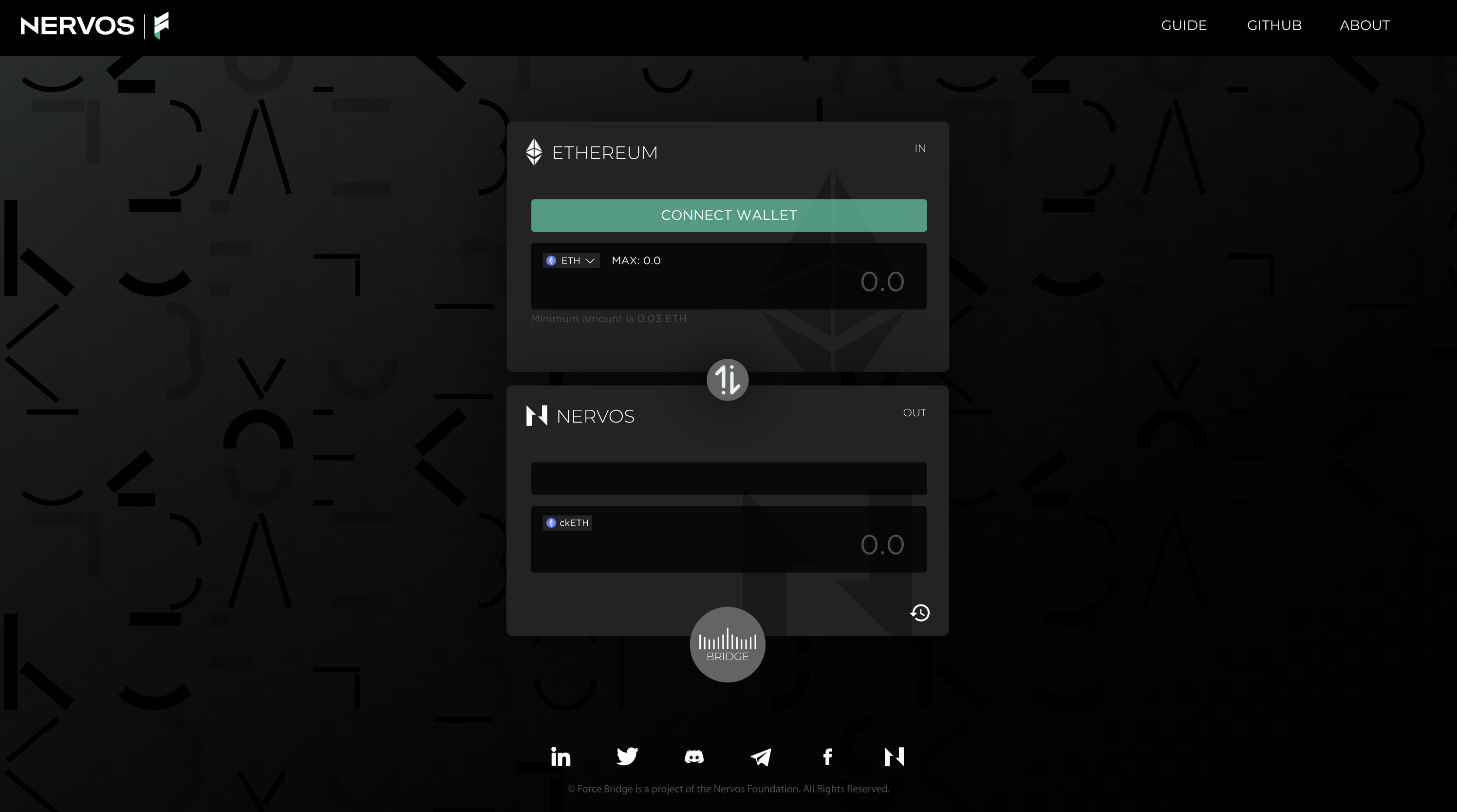 First Place: $3000 Prize Winner
Daniel's (Senior Software Engineer at Nervos) Champion
Ivan Wong
Twitter: @helloivanco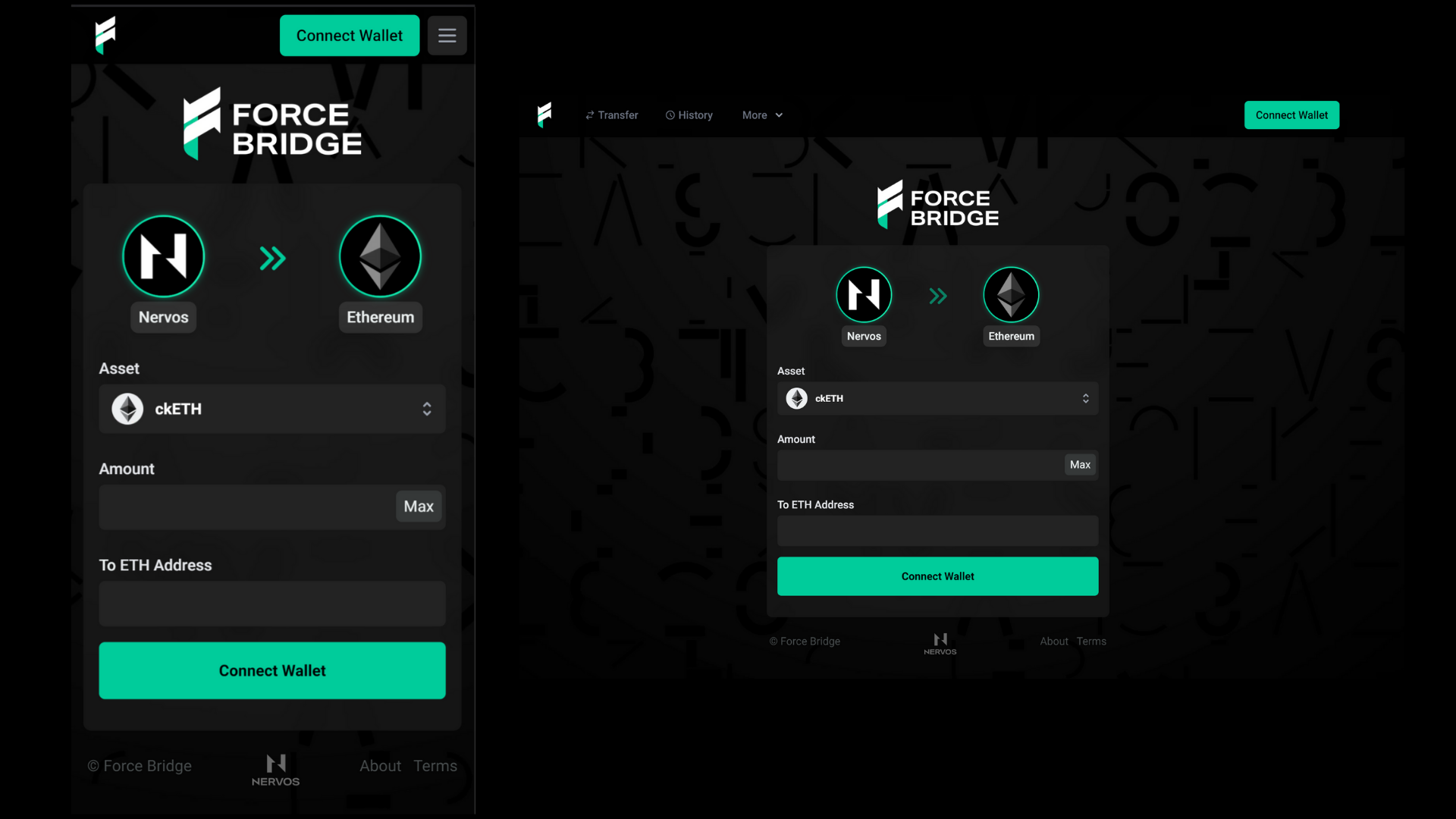 Congratulations to Ivan Wong for winning the top prize in our Force Bridge UI/UX design contest! We look forward to seeing this smart, sophisticated, and stunning design come to life on our Force Bridge.
The Nervos team gives our warmest thanks to all of the participants, and looks forward to having you in the CKB community!